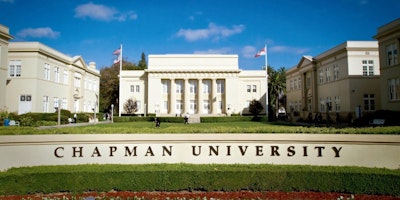 Register
The Southern California Innovative Users Group is the regional chapter of the Innovative Users Group. It is led by the Steering Committee who organizes the annual conference. Annual conferences include a general presentation by Innovative staff as well as smaller sessions / presentations made by SCIUG members on various Millennium/Sierra/Polarlis related topics. The 2017 SCIUG Conference will be held at The Sandhu Conference Center at  Chapman University.  Parking for all attendees…
Latest Event Updates
2017 SCIUG Conference
The 2017 SCIUG Conference will take place on Tuesday, October 10 at Chapman University in Orange, California. The Steering Committee will send out a Call for Proposals shorty. Check this space for developing information.
Final day to register to attend the 2016 SCIUG meeting is Monday night, October 10.  Seats are limited.  Register before we sell out!
Registration for the 2016 SCIUG Conference is now open!
The Southern California Innovative Users Group (SCIUG) conference will gather on October 14, 2016, at Loyola Marymount University, and the Steering Committee is eagerly seeking program content from you.
In addition to presentations by Innovative staff and one-hour concurrent breakout sessions, we will have a poster session. This is also an excellent chance to meet directly with III personnel who will be in attendance.
Proposal submissions will be accepted until August 29th.   Presenters will be notified of proposal acceptance beginning August 31st.
Please use this link to submit your proposal.
Suggested topics from last year's post-conference evaluation include:
III Customer Support / new functionality
Weeding
More Polaris presentations
MySQL workshop / SQL report-writing
3rd-party tools w/III products
Best practices
User experiences (migration)
ERMS
Encore Duet
Sierra APIs
Stats / create lists / other ways of reporting
Linked Data
Electronic ordering
Access/User Services issues
Interlibrary Loan topics (ex. ILL basics/update)
Technology / marketing ideas and the library
This is a wonderful opportunity for you to showcase late-breaking ideas, trends, and achievements so we can all learn and share within the Southern California III community.
Have you recently completed an interesting project, reconfigured a workflow, or had an "ah ha" moment?   We want your contribution!
All inquiries may be sent to socaliug@gmail.com
We hope to see you in October 2016 as a presenter at SCIUG!
Save the Date for the 2016 SCIUG Conference
The 2016 SCIUG Conference will take place on Friday, October 14 at Loyola Marymount University, Los Angeles.  The Steering Committee will have more information as it develops.  Keep checking this space.
Thank you for registering to attend the 2015 SCIUG Conference.  Registration is now CLOSED.  See you at the Huntington Library on Wednesday, October 21!